Photographing a lavender field is the holy grail for a photographer. These fields that extend on the horizon, the colors that mingle with the golden colors of a sunset. Valensole is famous for these beautiful fields of lavender, the scents, the colors, the panoramas are superb. I loved walking around the Valensole plateau in search of the best angle, and waiting with excitement for the time when the sun would go down to make beautiful photographs.
For those who would like to go for a tour on the plateau to photograph them, lavender begin to bloom from mid-June, the best is to go in late June or the best is early July.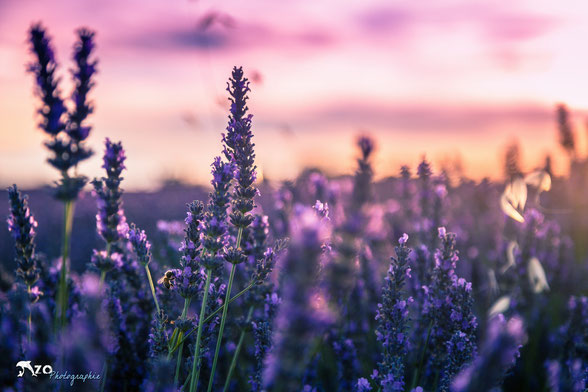 Valensole is famous in the world for these beautiful landscapes, many tourists come by bus and stop to photograph in these magical places. Many photographers come to take pictures of a couple during a wedding, or even engagement.
If you get married in late June, early July, this is the perfect time to perform a photo session surrounded by lavender. Your photos will be beautiful.
The blue hour in photography is the hour when all the colors are tinted in blue, and some colors of the orange to the red color the clouds in a blue night sky. It is an hour eagerly awaited by a photographer. I like to photograph the landscapes at the blue hour, and I like to photograph couples, during a photo shoot "trash the dress" for example, at this time. The photos seem unreal as the colors are saturated. And yet, it is real, it is only due to a technique of photo and exposure that reveals the warm colors in contrast with the cold blue color.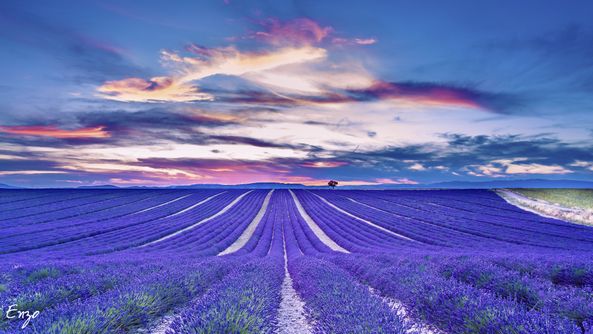 You want to discover them, I propose a guided tour of the landscapes of Provence. We will discover the producers, and we will stop in famous spots to take beautiful pictures of lavender fields at sunset. 
I will give you tips for shooting, and I will share the history of Provence
Guided tour 
Localization : valensole
Duration: 3 h
Price : 250€
Best time to shoot : Late june, or early july
Marseille, its creeks, the sea, the mistral ... What beautiful landscapes to discover ... The massif of the star is a superb ballad over Marseille. Throughout the hike, we discover the region Marseillaise and Aixoise. It is one of the most beautiful ballad of the region. it allows to discover the Mont Ventoux, the pond of Berre, the solid mass of the holy balsam, the garlaban, ...